Take It Racing 2
Welcome back to Take It Racing 2!
Your save old file won't work as intended with the new update!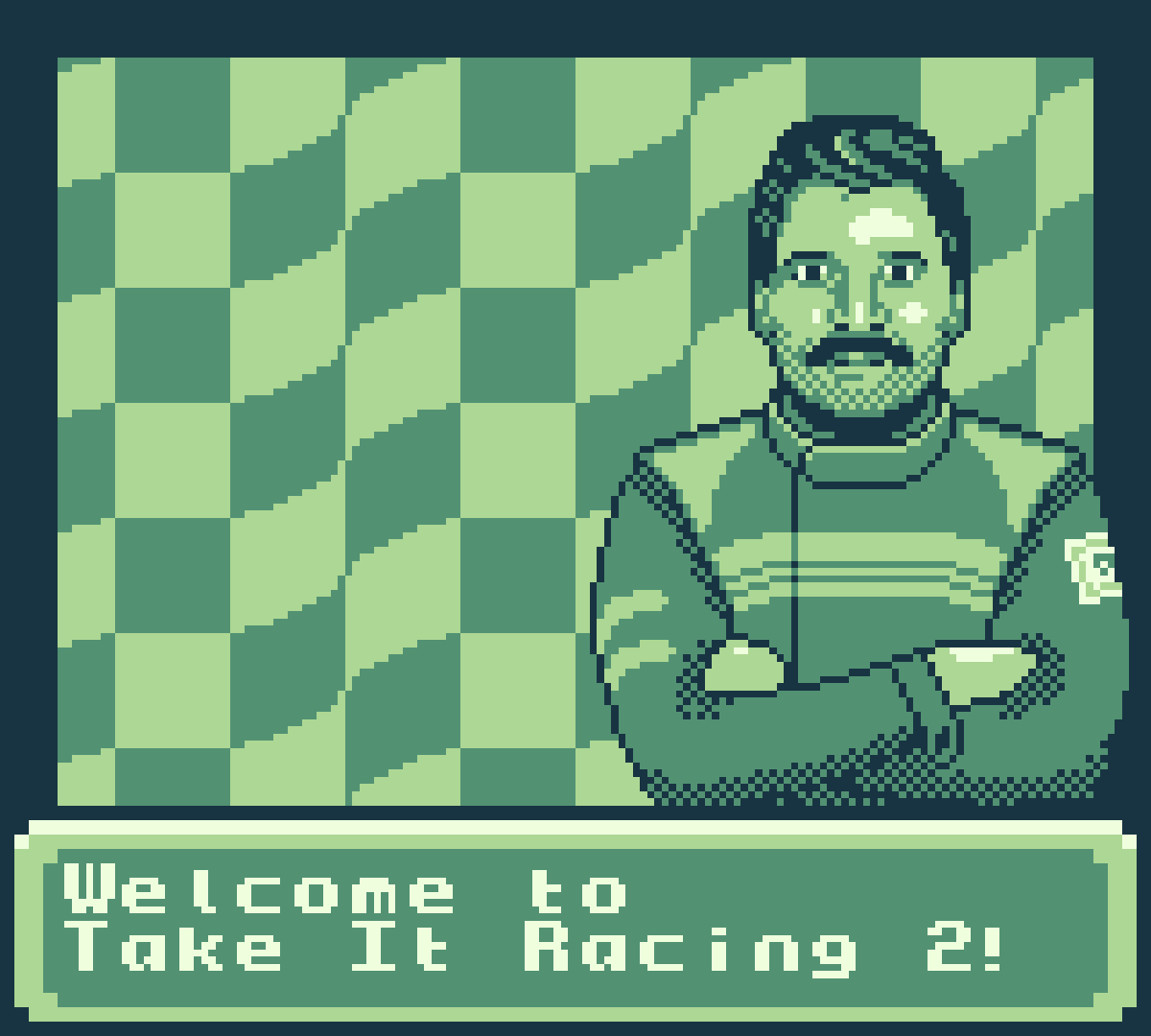 Since the last update I have been working whenever I could to improve Take It Racing 2. It has been in the early Demo stage for quite some time now as I am not yet satisfied with how the game works. In this update I have made a great many changes but the gameplay still functions the same.
Here is what I have changed/added:
More cars - 12+ in-game, 28 not in Demo
Garage slot upgrades
Press B to hide text during race
Updated UI - font, text pop-up etc
Created new character
Misc quality of life improvements
The reason why old save files won't work with the new update is because I have completely planned out over 100 cars and reassigned variables to be more organized.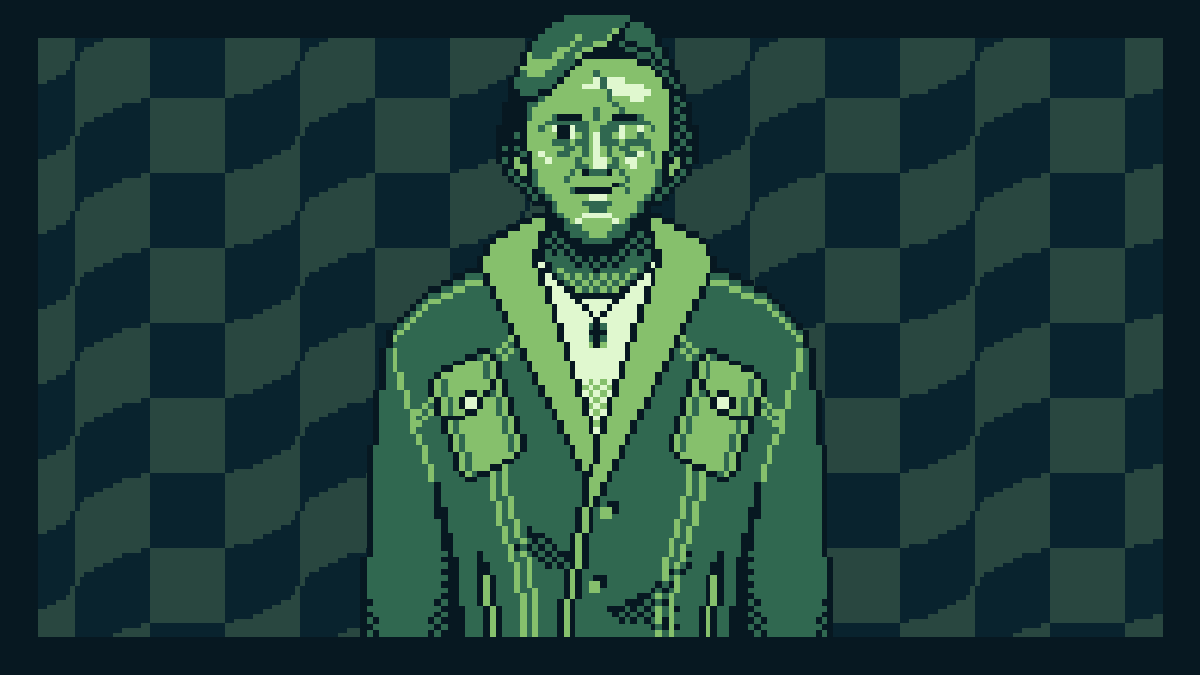 This leads me into what will be next for Take It Racing 2. I have many other things happening in my life, but they all feed back into Take It Racing 2. I am uploading twice a week to YouTube, where I document my creative process in more detail. I now have a EZ-Flash Jr so I can test TIR2 on Game Boy; this has inspired me greatly and helps me to understand what aspects of the game work best. This has made me very enthusiastic about putting the game onto carts to sell. I am also learning to drive, feeding my vehicular interest. I am also doing some GB Studio developing for other people so I am practicing all aspects of GB Studio development constantly

Regarding the game's design, I realize that the calendar function can be frustrating and confusing. Due to this I want to make this aspect of the game more like the first Take It Racing. I will redesign the calendar to function as a timeline leading to unlocking aspects of the game after enough races have been completed. This will mean the player will be able to replay their favorite races more easily and the game won't be limited to the calendar like it is now. I feel as though this is the biggest change I want to make but I will also outline other features that I want to change.
Future changes/additions:
Reworked calendar system
Trophy case/championship rewards
Add time notification for each section and lap
Used car dealer
Multiple race classes
100+ cars
Better enemy AI
Increased text contrast on backgrounds
I believe these changes will really boost Take It Racing 2 to become an awesome Game Boy game! If you have any feedback on your experience with Take It Racing 2, I'd love to hear them in the comments. You can also tweet me @RobertLDoman
Thank you to my loyal supporters who have been around since the beginning, I apologize for the game taking so long but it is an iterative process and I am trying to make it as great of a game as I can.

Files
Take It Racing 2 - Pre-Alpha Demo V.1.4 ROM.zip
244 kB
Jun 21, 2021